A consistent brand identity is essential for helping customers identify your content from piece to piece. Without a strong logo and visual presence, viewers may not recognize the origin of your content as it appears across multiple channels. In addition, without careful execution, you'll likely encounter inconsistencies in language and tone which detract from an overall sense of cohesion for your brand. A successful messaging strategy relies on these details being managed holistically and uniformly across all aspects of the customer experience.
Why our Business Needs a Brand Voice?
Differentiation: 
In order to make a name for yourself in today's crowded space, it is essential to create a distinguishable brand. A distinctive brand voice helps businesses stand out from their competitors by conveying messages that appeal to their target audience. It allows companies to express their values, identity and tone in a way that resonates with customers. By developing a unique brand voice, businesses can increase customer loyalty and establish long-term relationships with them.
Consistency: 
Strong and consistent brand communication across all platforms is essential for fostering customer trust and boosting sales. A unified brand voice can help you stay consistent in social media, web content, advertising campaigns, and customer service interactions. Make sure your message is heard loud and clear – opting for a consistent brand voice helps set your business apart from competitors.
Emotional Connection:
A brand voice can help to foster strong customer relationships through the power of emotion. Customers develop loyalty and trust in a brand when they can emotionally connect with it, increasing the likelihood that they will be repeat customers. Furthermore, customers are more likely to become brand advocates when there is this level of connection. Establishing an effective and resonant brand voice is key for creating powerful customer relationships.
Brand Awareness:
Businesses often leverage the power of a strong brand identity to stand out in a competitive market. Establishing a persuasive and memorable brand voice contributes significantly to creating a recognizable identity, which can be an invaluable asset in the age of digital marketing. Brand visibility leads to customer recognition, thereby increasing the likelihood they will choose your business when making purchasing decisions..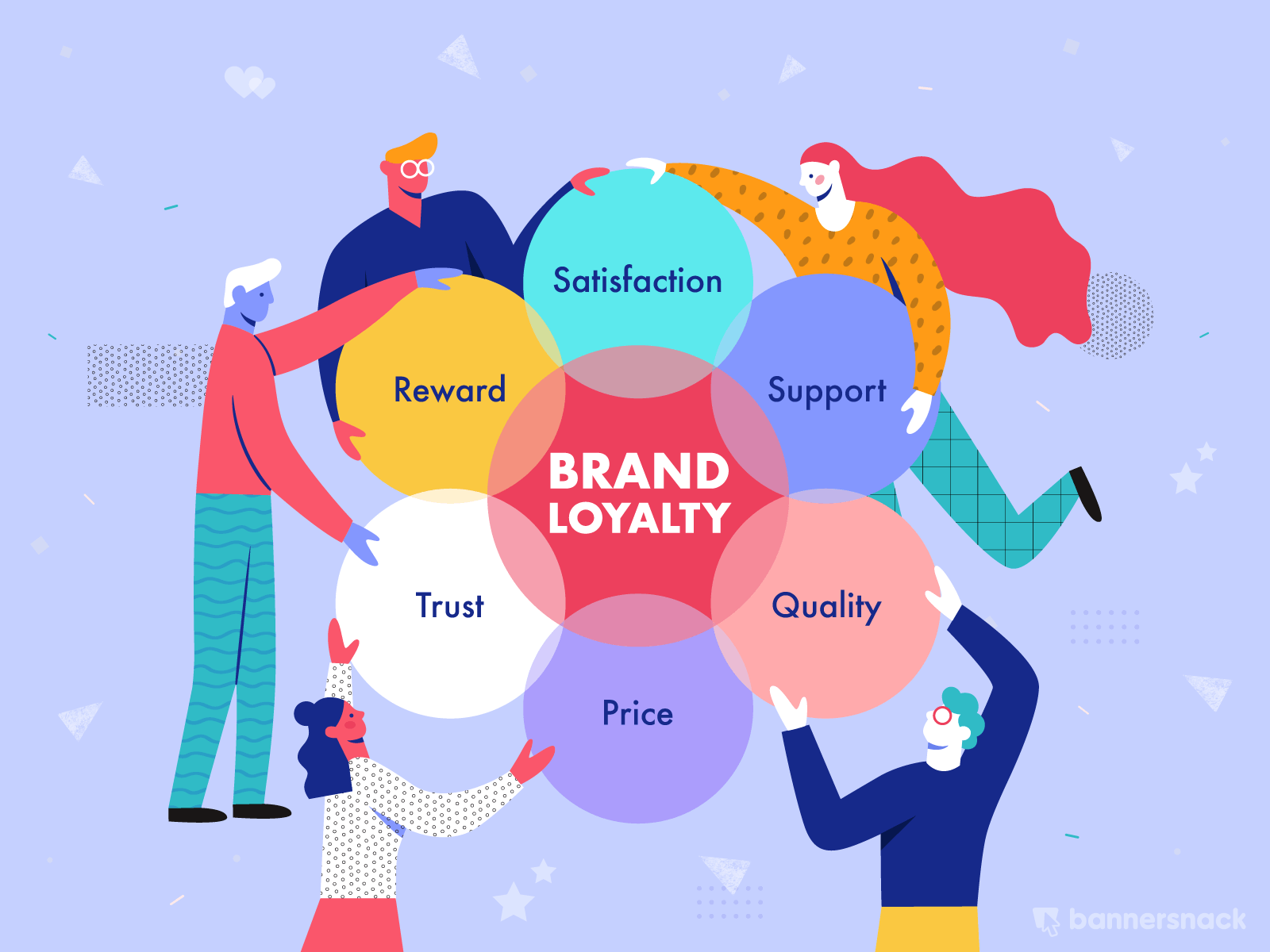 Brand Loyalty:
Developing a strong brand voice and staying true to it helps build trust and foster long-term relationships with customers. When a customer feels connected to a brand on an emotional level, they are more likely to stay loyal and remain committed through various product offerings. Through consistency and authenticity, brands can establish themselves as reliable authorities.
Ultimately, businesses that want to stand out and demonstrate a firm commitment to their customers need to have a memorable, distinct brand voice. This ensures they stay top-of-mind with customers, captures their trust, builds an emotional connection and helps spread their message more quickly. All of these factors lead to increased brand awareness and customer loyalty.
Ways of to using Your Business Story in Your Brand Voice:
Establishing Your Unique Voice: 
Your business story can provide a great starting point when formulating your unique brand voice. Using it as the basis, you can create a cohesive style and tone that is both captivating and reflects your desired audience.
Highlight it in your marketing efforts: 
Utilize your business story to engage customers and attract new leads through intriguing and informative marketing content that conveys the values, mission, and vision of your brand.
Distribute your business story on social media for increased reach. Tap into the power of different formats to craft a winning narrative, such as photos, videos, and text-based messages. By distributing your story through social media channels, you can exponentially expand your business's reach.
Use it in your website copy:
Your website is one of the most important elements in reaching new customers. To make sure they feel comfortable and trusting, it's important to try to build rapport by incorporating your business's story into website copy. Doing so can solidify trustworthiness and credibility for visitors.
Use it in customer communications:
You can leverage your business story to create customer communications that are tailored and targeted to the individual. Crafting customer dialogue around your narrative can help establish an authentic connection that is more likely to draw customers in.
Use it in employee communications:
Organizational storytelling can be used as part of employee communication to help foster a better understanding of the business values and mission. When employees are engaged with the company's objectives, retention levels tend to increase, making storytelling an effective strategy in workforce management.
Use it in public relations efforts:
Businesses can use their stories to create compelling press releases and media pitches with the intention of highlighting their unique components. This method of public relations has been proven to grab attention from the media and can help promote a brand in an effective way.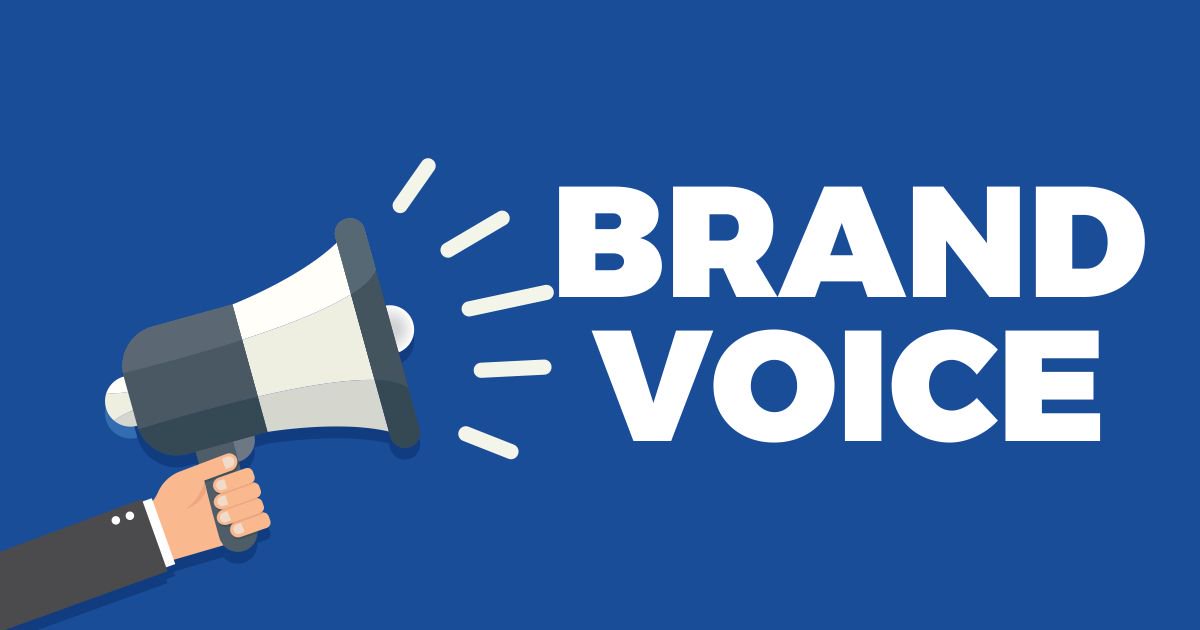 Final Checklist for finding our brand voice:
Define your brand's personality:
When creating a brand, it's essential to define key characteristics. Consider whether your tone should be playful, serious, authoritative, or friendly – your tone of voice needs to resonate with the personality of your brand. Consistency is key: establishing a consistent tone of voice helps create an attractive and cohesive brand identity.
Identify your target audience:
Developing a compelling brand voice starts with knowing your audience. It's invaluable to gain an understanding of their age group, gender, interests, and core values when crafting your communications. Taking the time to research who you are speaking to should inform the tone and messaging you use in order to ensure strong connections with potential customers.
Determine your brand's unique selling proposition (USP): 
What makes your brand unique? It's essential that you communicate what sets you apart from the competition in all of your marketing materials. Your USP should be a clear and consistent part of your messaging and tone of voice.
Develop a content strategy:
Develop an editorial plan to ensure a consistent tone and smooth delivery of content. Identify which type of content you will create and the frequency at which you will release it. This is important to maintain a unified look and feel across your messaging.
Create a style guide:
Style guides are essential tools for helping brands communicate effectively with their audiences. From language to grammar, tone to punctuation, and formatting to style, a comprehensive guide outlines the principles for how your brand will be represented across all communication channels.
Test and refine: 
It's important to know and understand your brand voice. After you have identified your brand's tone and style, put it to the test. Analyze how different audiences engage with your messaging on various channels and see where it excels and where it needs tweaking. Evaluate feedback from focus groups and update your message accordingly in order to create a strong, consistent presence across all platforms.
graphic Designing Services
Temis Graphic Designing Services enable you to improve the Visual identity of your business and let your branding process goes on. With our Graphic Designing Services, you can influence your clients and let them feel your brand personality; due to good brand awareness, you prove to people that your business can handle a problem.