A social media kit is an invaluable tool for businesses looking to make their mark in the world of online marketing. Not only does it equip you with the necessary materials and resources to maximize visibility on a variety of popular social media platforms, but it also provides you with a unique opportunity to stand out amongst your competitors in terms of visuals and aesthetics. Get yourself a social media kit today and take your branding game to the next level!
Today's business landscape is highly competitive – and having a strong online presence is key. However, managing multiple social media platforms can be a challenge. That's why a social media kit makes perfect sense: It's a set of branded materials and resources companies use to create compelling content that resonates with their audience. Everything you need is here, from logos and brand colors to hashtags, images, and graphics – all designed to effectively promote your company message in the best manner possible.
This kit is an invaluable tool for PR and marketing professionals looking to create a strong online brand presence. Its comprehensive list of materials helps you streamline the promotional process by unifying your brand messaging across all social media platforms. You can capitalize on its capacity to generate maximum reach with consistent visuals, logos, colors, and content, which are all essential in establishing a recognizable and memorable identity.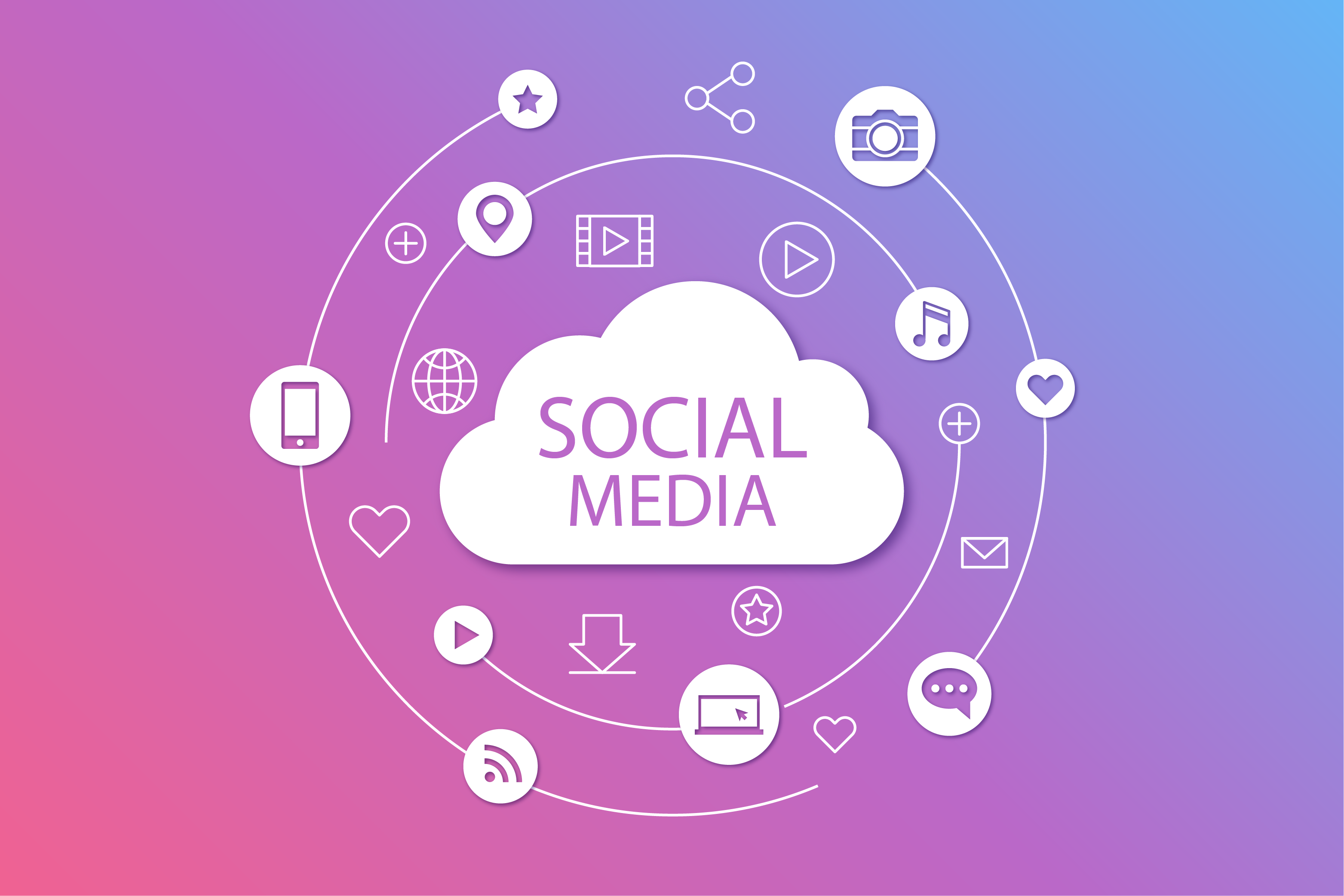 Marketing and PR managers need to be fully aware of the differences between media kits and social media kits. By leveraging both properly, they can significantly improve their brands' online visibility. So, what exactly is included in these kits? 
A media kit typically contains digital assets like photos, logos, product descriptions, fact sheets, and quotes. On the other hand, a social media kit often consists of things like press releases, sample messages for influencers or brand ambassadors to share, customer case studies, and more. Knowing how each one works allows marketing and PR professionals to reach their goals more efficiently.
A social media kit and a media kit are similar in purpose; however, they are designed for different audiences. A media kit is intended for journalists and other media members, while a social media kit is created for the brand's followers. As such, the content of each kit must align with the interests and needs of its respective audience. While a media kit may include company brochures, product samples, and financial information about the business, a social media kit contains more customized items such as profile pictures, bios, hashtags, and pre-written posts.
Media kits and social media kits have their distinct differences: a media kit is often a physical folder or binder, while social media kits are digital files. Nevertheless, there are consistencies in using these tools to further one's brand awareness and strengthen the reach of PR efforts.  Media and social media kits both rely on quality images and content that align with their underlying message. It's important to keep them up-to-date for maximum efficacy.
Social media kits provide an effective means for influencers, agencies, and brands to attract future customers and sponsors. They act as a storehouse for important data like social media reach, as well as analytics from past campaigns – all crucial information necessary for success. Media kits are truly invaluable tools; they'll help you make informed decisions and capitalize on any opportunities that arise.
Creating an efficient and comprehensive social media kit can be instrumental in building brand recognition and establishing one's authority. To ensure the best possible outcome, we suggest following these steps to streamline the content creation process:
1- choose a proper brand color
Branding is an incredibly powerful tool for establishing recognition and cementing your place in the market. Often, when people think about established brands, an image of their logo along with their unique brand colors comes to mind. These color schemes can make your brand identifiable whether online or in print, enhancing visibility and reach.
To pick a successful color scheme, you need to consider personal preference, and psychological implications, and perform thorough market research. This ensures that color selection accurately reflects your branding objectives while tapping into emotional triggers associated with certain colors.
 

target audience

: When it comes to brand identity, it's important to consider how the target audience will emotionally and perceptually respond. Color can be an important factor in conveying certain emotions or associations; for example, blue may evoke feelings of trustworthiness, red might suggest stimulation, and green often represents growth.

liking

: What colors best represent your organization? Have you consulted with your branding team and other key stakeholders to discuss the options? When your company first began, what hues did you and your co-founders imagine it having?
2- check out the brand's performance 
Creating an effective social media kit to demonstrate your credibility is essential. Make sure that it includes pertinent statistics and figures that highlight the successes of your social media efforts.
3- using the copyright
Comprising only a fraction of social media kits, performance stats should be presented alongside other pieces of information. Other areas of interest can include brand alignment, previous collaboration history, rates, and contact information. Most importantly, you'll need to focus on conveying your brand vision and value propositions.
We recommend that you communicate stories of how you've addressed difficult obstacles and devised effective solutions for challenging circumstances. Additionally, ensure that it's simple for people to come across essential data like notable accomplishments and chief advantages of collaborating with your organization.
If you're looking for a way to create professional visuals for your social media campaigns, there are plenty of design and IG tools available to help you do so without having to hire an expensive graphic artist.
Adobe Spark offers users the chance to create professional-looking infographics and event posters simply and efficiently. To use it, users must first register an account, supplying their personal information such as email address or phone number, along with any other pertinent data. The user experience is modern and easy to understand, though basic in design; yet despite this lack of aesthetic quality, there are still plenty of features for designing professional graphics. Not only that but there aren't any severe space limitations when it comes to storing images or text layers.
Snappa is a comprehensive graphic design solution specifically geared toward social media image creation. Featuring a library of over two million high-quality images and an array of customizable templates, Snappa has something for everyone. Prices start at $11.99/month for the basic plan—making it one of the most cost-effective graphic design tools available!
SocialBee is an efficient tool tailored to fit your social media needs. It lets you plan, post and measure your results with analytics trackers, as well as access a wide range of resources for optimal design, including graphics and report capabilities. Offering great value for money, the Basic Plan starts at only $19/month!
PicMonkey is a user-friendly online design platform packed with features, templates, photos, and illustrations. It's an excellent choice for content creators looking to make beautiful graphics for social media posts. You can get started with the basic plan for only $12 per month; prices for other plans vary, so you can choose the one that best fits your needs.
Adobe Photoshop CC is a well-known, powerful program for those seeking to create beautiful content for social media. It has been used by designers around the world for many years and provides users with great freedom when it comes to designing whatever they can think of. Though there could be a cost involved, with subscriptions beginning at $19.99/month, the features and capabilities of this software are worth the price.
Canva is the ideal design tool for creating visuals for any platform. From setting up your designs from scratch to using one of the templates from Canvas library, there are plenty of options. Plus, they have a huge selection of photos and illustrations that you can use in your work – all at an affordable price. For example, the Pro plan starts at just $12.95/month.
1- Use the correct dimensions
To make sure your visuals look perfect on any platform, it's important to understand the unique aspect ratio requirements for each one. If you don't, images or videos you upload could become stretched, cropped, or squished – a less-than-ideal outcome. So we've put together a social media image size guide to help you make sure all of your content is tailored correctly and looks just right!
Image quality should be a top priority for Get Clever, no matter the dimensions. To guarantee a high-caliber look, all pixels and resolutions must be accurate. We're sure that customers will be impressed by the stunning visuals from our feed—no awkward cropping here!
2- Create an imperative point
Images that lack a clear visual focus can be confusing and overwhelming to viewers. When there are too many distinct components in one image, the main message or point is obscured and it becomes difficult for readers to comprehend what they're seeing. Creating balanced graphics on social media with one predominant focal point will help ensure your visuals stand out from the crowd.
3- Including All Necessary Information
Creating a social media kit is the best way to showcase your brand to potential customers. Including all the essential details—such as your story, values, products or services, target audience, and more—will help your audience gain an accurate picture of your company. It's important to use a comprehensive checklist when putting together this information so you can ensure that you have all of the necessary elements in place.
4- Keep it simple
It's tempting to want to utilize all of the different filters, effects, and stickers available, but it's important to keep things simple. Make sure that your social media graphic is easy for viewers to understand instead of making it overly complex with special elements. Additionally, be mindful when it comes to increasing saturation and resist the urge to over-edit.
5- speak to your target audience
To effectively engage with your target audience on social media, it's essential to understand their needs, preferences, and pain points. To this end, conducting market research is highly recommended for getting an accurate picture of who is in your primary demographic and what they're looking for from a brand like yours. Developing a social media kit that speaks directly to their interests will ensure the best possible outreach results.
We have a team of graphic designers, animation designers, and content writers dedicated to creating content and visuals tailored for your social media platforms. Our goal is to help you drive traffic to your accounts and grow your business through functional yet attractive content, including posts, stories, videos and reels, and account banners. If you need more posts per day, we'll work with you to develop the best strategy based on what works best for your business.do you need social media to design services? Please contact US