With more than 200 million businesses actively using the platform, it's natural to want to differentiate yourself from the competition. Buying Instagram likes may seem like a quick and easy way to boost your profile, but you'll soon realize that this will not generate real clicks and conversions for your business. This strategy does not result in meaningful audience engagement and thus won't drive any tangible or genuine value for your organization.
Social media users may be tempted by advertisements that claim to provide quick and guaranteed growth in terms of followers, likes, and other engagement metrics. However, such tactics are not the correct way forward for either brands or influencers. Buying Instagram followers will result in an initial spike in follower count but it won't lead to long-term success or sustainability. Instead, a more successful approach is to focus on growing your accounts organically – which will lead to greater ROI.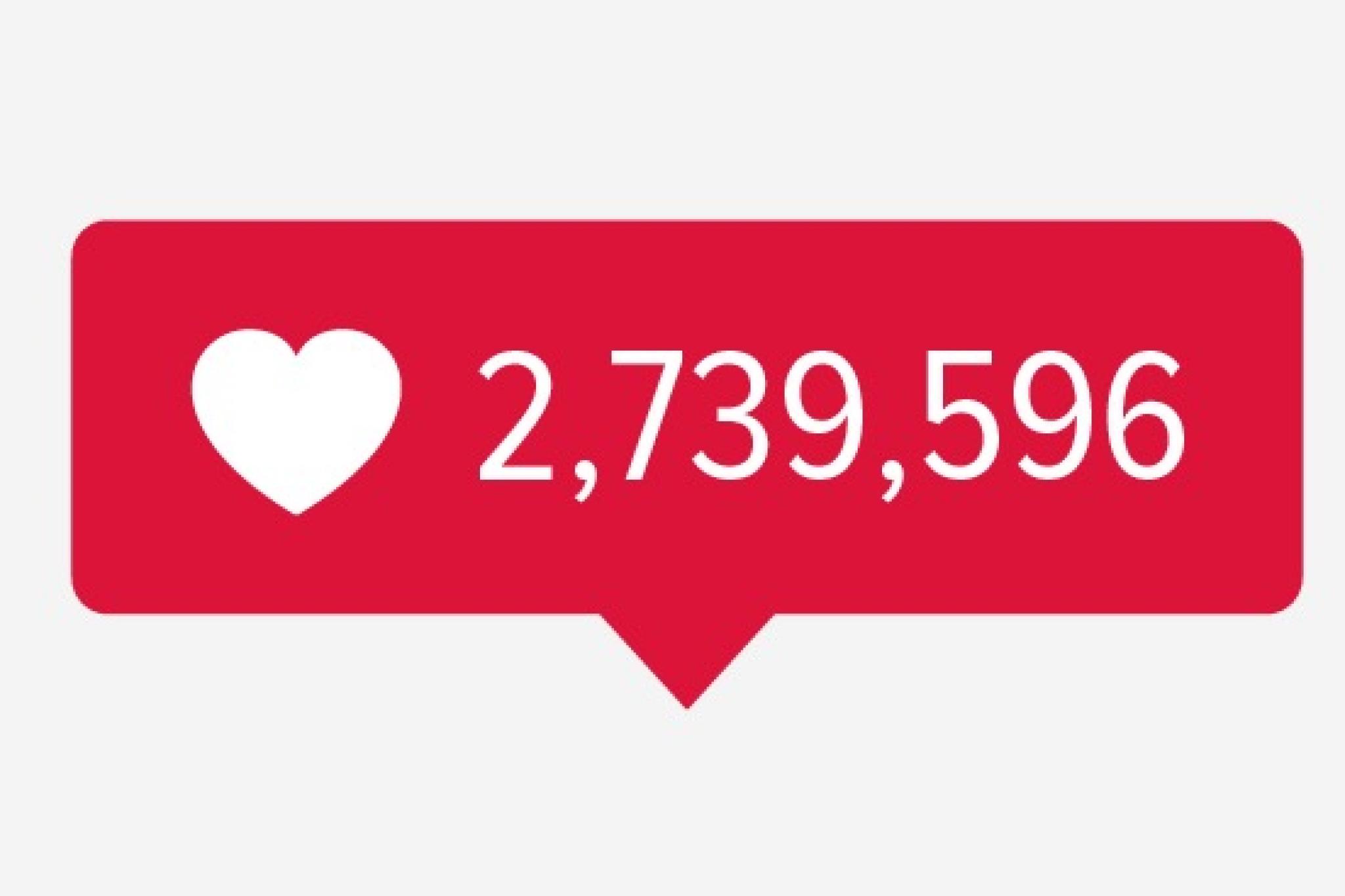 10 Reasons why you shouldn't buy Instagram likes:
Instagram does not allow purchasing of likes, which could lead to the suspension or deletion of an account. Violation of Instagram's terms of service is strictly prohibited and users should be aware that these actions come with consequences.

Buying likes is not an effective means of creating engagement. Although it may appear that your followers are engaging with your content, in reality, there isn't any actual interaction from them.

The potential risks of purchasing likes should not be underestimated; such an approach can lead to long-term damage to your brand's credibility. Creating a false sense of popularity and authenticity is unwise, as it will hurt perception of your brand.

Buying likes is an ineffective solution and a waste of resources; it does not contribute to the viability or growth of a business over time.

It's not worth it: Buying likes won't help you reach your goals in the long run; in fact, it can even have a negative effect. When Instagram's algorithm favors content that genuinely engages users, buying likes proves to be an ineffective way to boost organic reach.

Unwanted attention: Purchase of likes may lead to extra attention from users who have no interest in your brand or content, which can be detrimental to your reputation.

Through purchasing likes, there may be increased engagement on your page; however, it doesn't guarantee any improvement in sales or conversions. Businesses must keep in mind that having a large follower base does not equate to better success in achieving their goals.

It's important to be aware of the potential risks associated with using automated systems, such as fake followers and bots leaving spammy comments. This can hurt your account, making it appear unprofessional and untrustworthy.

False audience sentiment misrepresentation: Purchased 'likes' on social media can originate from non-authentic accounts, which does not accurately represent the genuine sentiment from your followers and therefore presents a distorted image of the response to your content.

Negative implications of purchasing like Buying likes can have a detrimental effect on social media marketing because it jeopardizes the effectiveness of truly engaging with an audience and delivering quality content. Furthermore, it cheapens the use of social networks as an effective marketing tool.
What to do instead of buying Instagram likes?
Focusing on quality over quantity: 
Though it might be tempting to invest in likes, a better investment is creating content that resonates with your audience. This will help ensure you get genuine engagement and facilitate the development of an impactful and loyal following.
Engage with your followers:
Interacting with followers is a key way to build relationships and amplify engagement. Make sure to regularly respond to comments, ask questions, and share user-generated content. By doing this, you will be able to foster a strong connection with your followers and ultimately increase engagement.
The judicious use of relevant hashtags can extend the reach of your content and amplify its visibility. To maximize the effectiveness of your posts, make sure to only include hashtags that are directly related to the topic or theme being discussed.
Networking with those in the same field can prove beneficial for your account. Consider jointly creating content or teaming up to give away prizes with influencers and other accounts to help increase engagement, bring in new followers, and reach a broader audience.
Boost your Instagram presence with ads:
 Companies looking to reach new audiences or increase engagement rapidly should consider investing in Instagram advertising. This approach can be more effective than buying likes as it enables you to target a specific demographic and interests, unlike the indiscriminate reach of merely buying followers.
Conclusion 
Instead of buying Instagram likes, try some organic methods that will help you grow your profile and connection with users. Invest in quality content and interactions. This kind of growth is invaluable to the success of your business in terms of both visibility and engagement but also Instagram algorithm optimization. All these benefits naturally come along with a chance to increase sales due to improved outreach.
We have a team of graphic designers, animation design, news, and content writer dedicated to creating content and visuals tailored for your social media platforms. We aim to help you drive traffic to your accounts and grow your business through functional yet attractive content, including posts, stories, videos, reels, and account banners. If you need more posts per day, we'll work with you to develop the best strategy based on what works best for your business.do you need social media to design services? Please contact US