For all of us, taking the first steps can be difficult and exhausting, or the reason why we don't start at the beginning, these first steps are very difficult and difficult, so what should be done to solve this problem?
In this article, we are trying to teach you one of the best things that you should do before any design, so if you are eager to learn, stay with Mach until the end of this blog.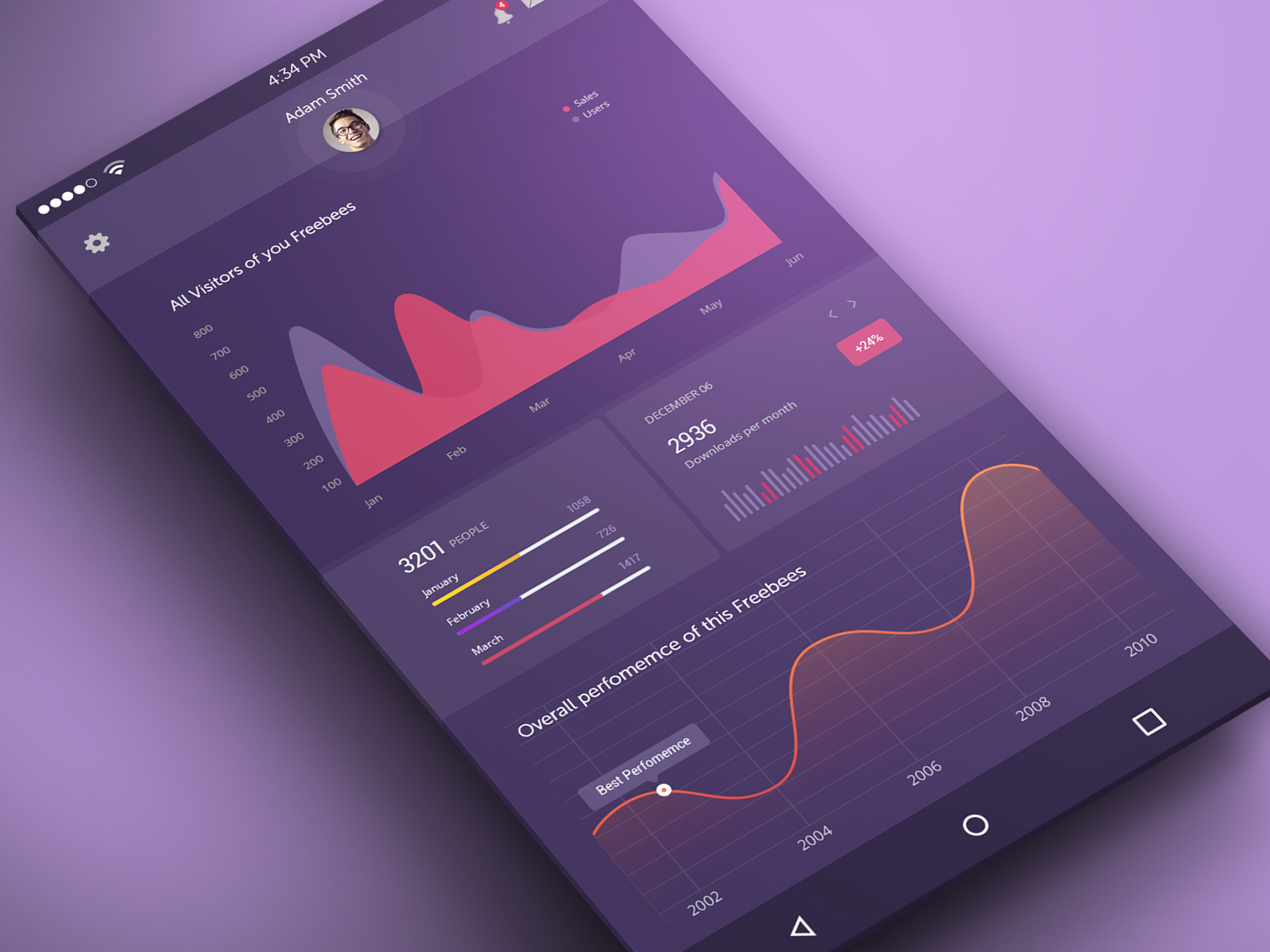 What is a moodboard?
Its main purpose is to depict the mood and design ideas of the future. In fact, it represents a set of ideas for a creative project, that is, it can be said that it is the same storm or brainstorm that we have at the beginning of every project.
Mod boards can be physical or online, and it all depends on your project and the path it revolves around. It can be related to fashion and beauty projects or digital designs related to We recommend online mod boards because it works much better for this type of project. In fact, the mood board for digital products works like a calculated drawing board, which helps designers to go through the path they are going through with greater ease, gather resources, generate ideas, and even examine very small components of the idea. User experiences also appear on this board as images or GIFs. So in the end, UI/UX moodboards are a little different from the other types we mentioned.
In addition to all the points mentioned above, I should also add this point for the UIUX mood board they should focus on the elements that will later shape the experience and user interface. In fact, a good design mood board should include the following:
Fonts

Color palette

style

General mood

Key countries

Reference images
The thing that I really like about Mood Board is that there are no rules, you can add whatever you like, and you can be creative and include whatever you want, but you must also remember that the only goal is It is not inspiring.
You may like: How Much Does A UIUX Design Cost?
Why is moodboard important?
There are many reasons why it is better to use Mod Board for your project, but here I am going to tell you some of the most important ones. Designers have many fears before starting a project, and the first step is always the most difficult for them, and Mood Board can be mentioned as a great first step. It gives a very good structure and order to the project and the path you are going through.
In fact, with their help, you can structure your ideas and take them in a creative direction. Moodboards are a huge source of inspiration and when we use them in our early stages, it helps us get a lot of inspiration and creativity. In addition to looking at it, we understand where we started and what ideas we had at the beginning of the work, and what we want to create for a particular project.
Moodboards improve our design process and make our design process easier and reduce our design time and create ease in our work process. UI/UX moodboards contain useful elements for future design, such as fonts, colors, and other UI elements that can be used later.
It has happened to me many times that it is difficult for us to speak with words and explain ideas or even trends because sometimes words are too few to express what needs to be said, so mood boards help us to be able to share our ideas with people. Designs are much easier for us, so this is much easier and more effective than expressing their ideas. A customer can also participate in creating a Moodboard by sharing references they like. These elements become part of the moodboard and help the designer find a similar style.
How to make a moodboard in five steps?
For the first step, you should brainstorm with your team of stakeholders to have a creative and appropriate path ahead, and in addition, you should also think about all your problems and goals. In general, you should know everything about the product you are working on. You carefully examine even the smallest details.
Collect resources that express your ideas in the best possible way and remember that you should never limit yourself, even to do this you can use videos, gifs, or even sound effects and textures. What you have to do is think differently, you have to think differently here, think outside the box and get help from whatever you can think of.
Design a modboard. Choose a moodboard template, choose a template or go free, and arrange your references and key elements on the board. In this section, it is better to share your moodboard with the manager, then you can stop sharing anything or start working more personally, but before that, it is better to share all of these with the manager.
You may like: Best 10 Tips To Consider How To Choose The Best Web Design For A Company?
Conclusion 
Making a moodboard for UIUX design, as it was said, is better to be done online because these days the number of people working remotely has also increased, and in this way, you can communicate better with people or even your board of directors.
In addition, having a good mood board can greatly increase your creativity and make the process more conceivable for you, but I know that all these tasks can be difficult for you and sometimes you need to make things less stressful for you.
In such cases, I suggest you cooperate with professional teams of UI and UX design, because in this case, you can safely entrust your work to a reliable person and get to the rest of your problems, of course, finding a reliable company or agency. Delivering your work on time is not an easy task. My suggestion is for you.
We at Temis, with many years of experience in the field of design, do our best to help you and we are proud to help you, so if you need any help from a strong and reliable team, contact us.
Ui UX design services
Our Ui UX design services help you improve your user's experience and let them enjoy checking out your website or application. We help make your interfaces more user-friendly and efficient. UI/UX design services can also help you gather valuable feedback from customers to improve your product or service.